Top 15 Ethical Porn Films with a Storyline
Back in the so-called "golden age" of pornography, feature length adult movies were shown in cinemas and theaters like any other Hollywood production. It seems a long way away from the 9 minutes and 54 seconds people spend watching porn nowadays.  
Now, most porn movies are made with our dwindling attention spans in mind. The sex comes fast and the dialogue is minimal. The tube sites even show you where the action happens so that you can fast forward to the bits that you want to see. It's safe to say that for a lot of people, porn is a "get in, get out" activity, and not a theater trip. 
But what about those of us who want some more story from our porn? Despite what most mainstream porn tube sites would have us believe, there are still a number of people who want to know why these people on screen are having sex. We want cinematic qualities and high production value. We want porn with a story that feels like we're back in the golden age. 
Fortunately for us, there are still adult filmmakers out there who are making great adult movies that leave us hooked and wanting more. Whether they're feature length movies or short vignettes, these storyline porn films show that it's still possible to enjoy a golden age in the 21st century. 
Whatever your desire, here are 15 of our favorite movies that prove that great sex and great stories are not mutually exclusive.
For threesome porn with a storyline:
Three
Three is more than just a threesome movie; it's a dramatic five-part explicit adult series that explores the trials and tribulations of ethical non-monogamy and the start of a throuple's love story. Directed by Erika Lust and starring performers Gia Green, Bunnie Bennett, and Sylvan, the series will keep you hooked over 5 episodes as the new throuple deal with jealousy, heartbreak, and learn how to love each other in a world that prioritizes heteronormative ideas of monogamy. This is a perfect watch if you find yourself yearning for more sexual freedom and new ways of being in love.
For a travel story:
Around the World in 80 Ways with Stoya  
Around the World in 80 Ways is a series of vignettes self-shot by Stoya as she travels the world for work. Entirely shot on a handheld camcorder, each episode is a real insight into how she has sex with her friends. As she shoots in different locations you also get to do some sightseeing in places such as Amsterdam and Tokyo. Check out the second episode, with Stoya and Mickey Mod in Amsterdam, or the seventh scene for a threesome with Mickey and Wolf Hudson. 
For a real documentary story:
I'm Obsessed with Owen Gray
Imagine meeting an adult performer that you have a huge crush on for the first time. Now imagine you're meeting them on camera, and you're going to have sex with them. This is exactly what Cinthia did when she met her crush, the prolific adult performer Owen Gray. They meet in a studio, with a bed in the middle of the room, and both have a first experience like no other. This is the kind of nervous, intense and spectacularly passionate sex that you've never seen in adult cinema before.   
For a thriller story:
Snapshot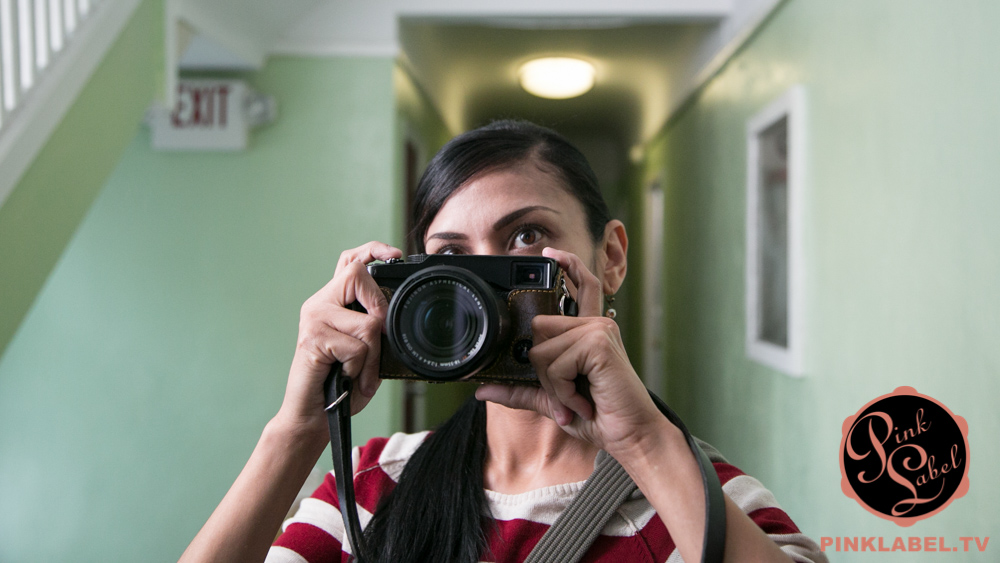 Snapshot is an erotic suspense thriller starring queer people of color. A freelance photographer and woman about town, Charlie has her sights set on Danny, an older butch in search of adventure and romance. But just as things are about to click, Charlie accidentally takes a photo of a murderer and becomes his new target. Drawing inspiration from film classics such as Hitchcock's Rear Window and Antonioni's Blow Up, this is a cinematic, erotic suspense thriller.
For BDSM porn with a story:
Safe Word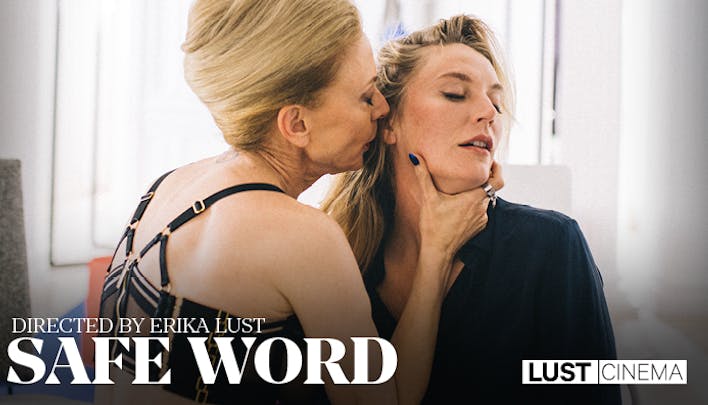 Christie is an uptight theater director who embarks on an unexpected journey into the world of BDSM when a new neighbor moves into her building. Each episode of this miniseries follows Christie as she experiences voyeurism, solo play, a fetish session and a BDSM party. Be prepared to have your preconceptions about BDSM proven wrong, and to be shown just how sexy communication, consent and boundaries can be.
For lesbian porn with a story:
Teenage Lesbian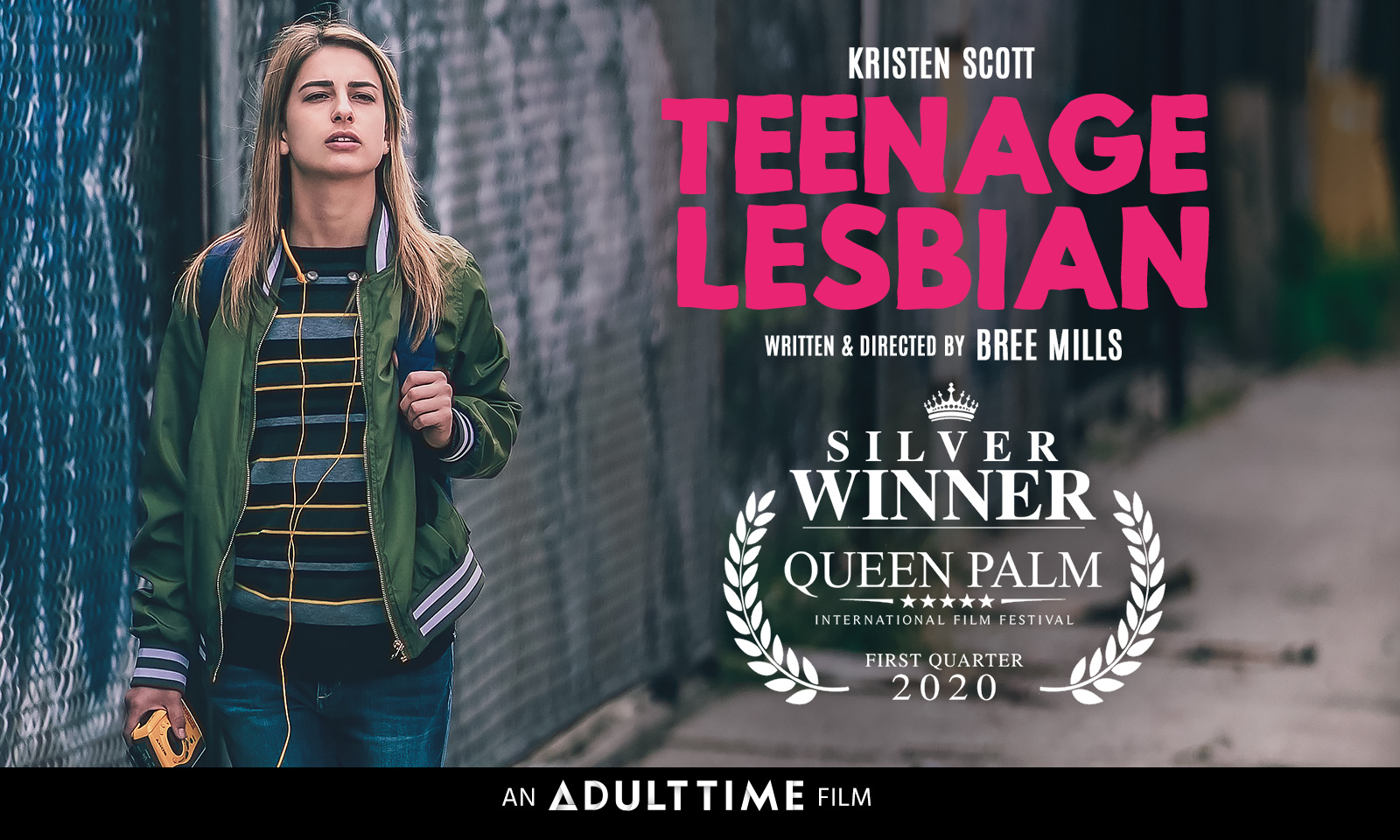 Set in the 1990s and told as a series of memories, Teenage Lesbian is an emotional and uplifting look at an 18-year-old's final year of high school as she comes to terms with her sexuality. It's a 'coming of age' story set in the decade before gay rights became a household conversation and a powerful reminder of the power of acceptance.
For gay porn with story:
It is Not the Pornographer That is Perverse…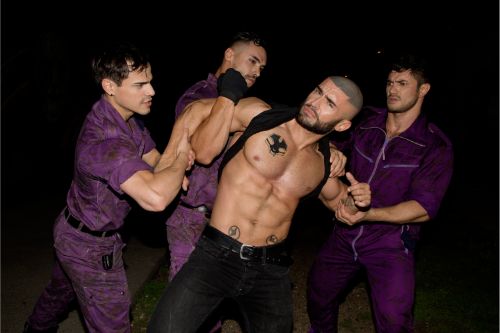 Made by the legendary queercore filmmaker Bruce LaBruce, It is Not the Pornographer That is Perverse… is a collection of four independent short films that are interconnected with overlapping stories and characters. Commissioned by Cockyboys, the first movie, Diablo en Madrid is set in a cemetery where a devil and an angel clash in a battle of good versus evil. From there, the movies follow a romance between a depressed professor and a taxi driver; a terrorist group who kidnap heterosexual men and "fuckwash" them in a spin on gay conversion therapy; and an orgy in a cinema. 
LaBruce doesn't shy away from taboo or controversy, and these movies are no different. Whether you're a longtime fan or you're just discovering him, he continues to push the boundaries of both arthouse cinema and pornography, and this series is no different.
For a polyamorous storyline:
Primary
Written and directed by Casey Calvert, Primary explores diverse and authentic modern day relationships. Ana Foxx, Derrick Pierce, Kira Noir, Small Hands, Penny Pax and Michael Vegas play real millennials navigating a life of love and lust whilst breaking stereotypes about non-monogamous relationships. Each episode shows the beauty of contemporary romance through genuine storylines and incredibly arousing sex scenes. 
It's hard not to watch the series all in one go as the simultaneous storylines coincide and connect. Calvert's directorial debut is a raw, intimate and eclectic cinematic adult series that shows the pleasures and complexities of modern love. 
For queer porn with plot:
Crashpad Series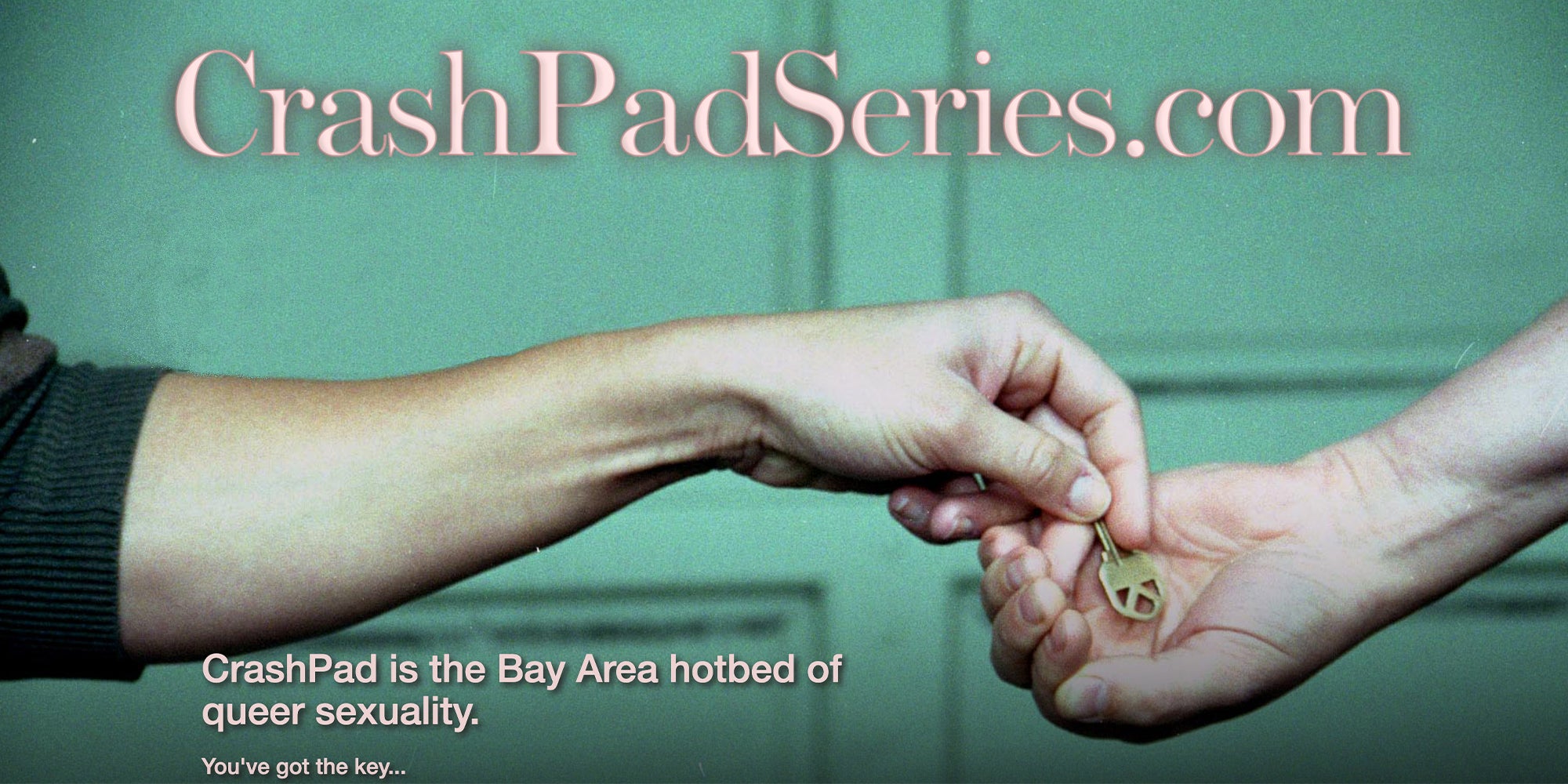 The CrashPad is a secret apartment in San Francisco dedicated to hot, queer sex. Thanks to the voyeuristic supervision of the Keymaster — played by creator Shine Louise Houston — the lube never runs out, the sheets are always clean (no matter how much you soaked them the night before), and your wildest fantasies can come true. The only rule? You need a key to get in, and once you've used it seven times, you have to pass it on.
For an office romance:
Merger
Two CEOs, a tense business deal, and a stress relieving fantasy. In this office drama, Ms Cruz and Mr Benedict come together to discuss the merger of their two companies. As Ms Cruz lets her imagination run, the reality of the boardroom begins to slip away. Two powerful business leaders share dominance in the bedroom while their subordinates work out the details of the business at hand. But is it just a fantasy? You decide. 
For a surreal sci-fi porn with story:
Corporeality
The surrealism of Twin Peaks, the body-swap sci-fi of Dollhouse, & the magical ritualism of Eyes Wide Shut combine in this surreal adult movie that asks you to let the body break free from the confines of the mind. 
When a curious customer turns up at the mysterious Trinity Tavern looking to experience the thrill of the unknown, she soon discovers a new way to experience bodily bliss.
For a taboo storyline:
Grief Encounters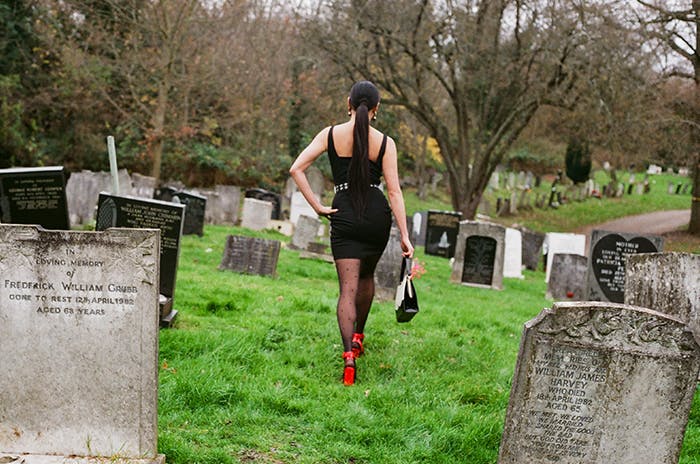 Every month a young woman treats herself to an indulgence – to seduce a man pained by grief. Some say wedding guests are ripe for seduction, she would argue funerals provide a much better selection. The search for solace and connection driven by grief can make for a perfect aphrodisiac. What better way to search for it than in the obituary pages?
The plot and the cinematography will have you returning to this movie time after time.  
For a period drama:
Ashford Manor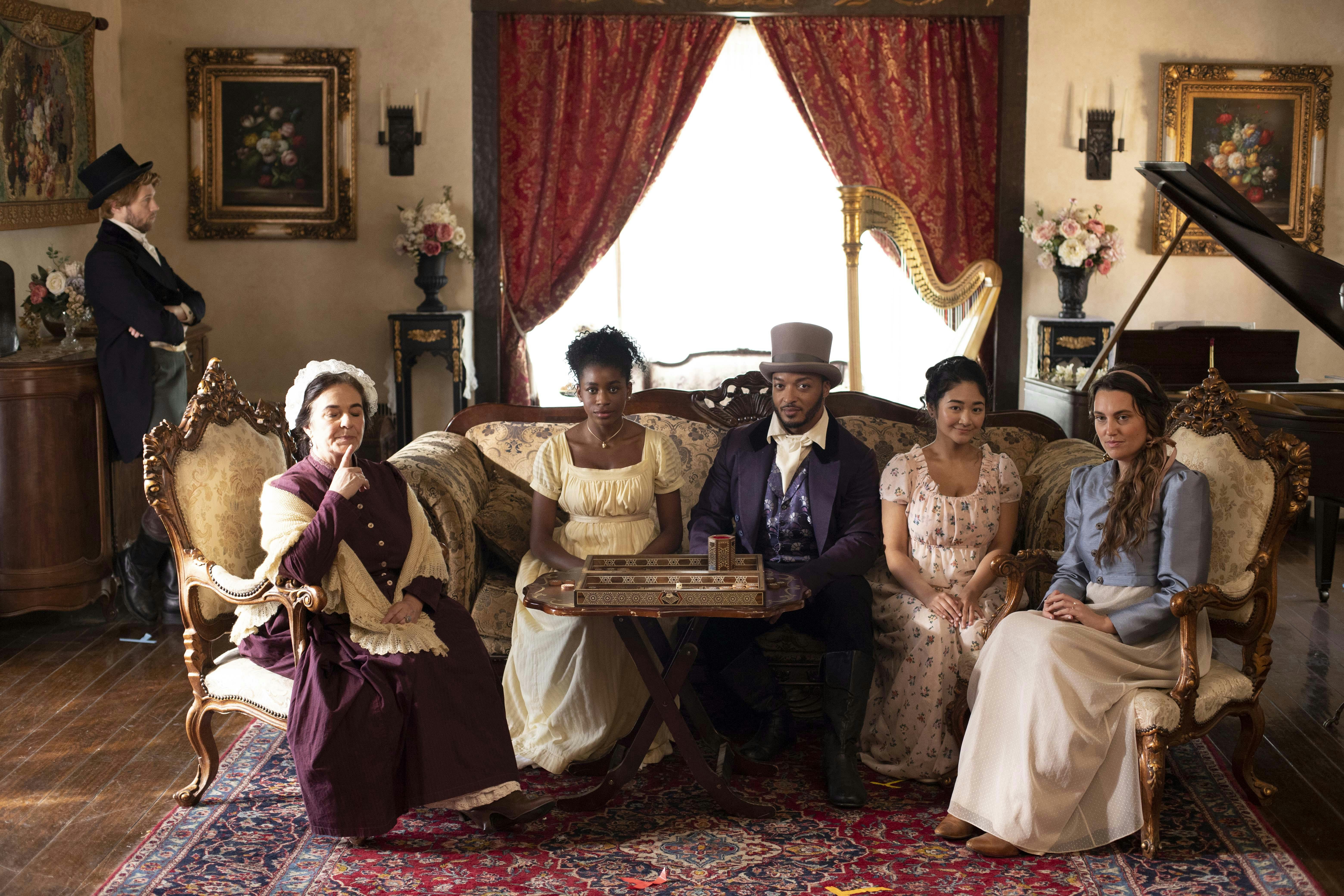 In a playful homage to the work of Jane Austen and Bridgerton, Ashford Manor follows Annabel and her friend Beatrice as they pursue love and sexual awakenings. Set across 4-episodes dripping with gorgeous outfits, lush locations, and scandalous sex. This porn with story series takes the sexual tension of Bridgerton one step further. So, loosen your corset and travel to the idyllic countryside for some sexy adventures. 
For a true trans story:
Casey: A True Story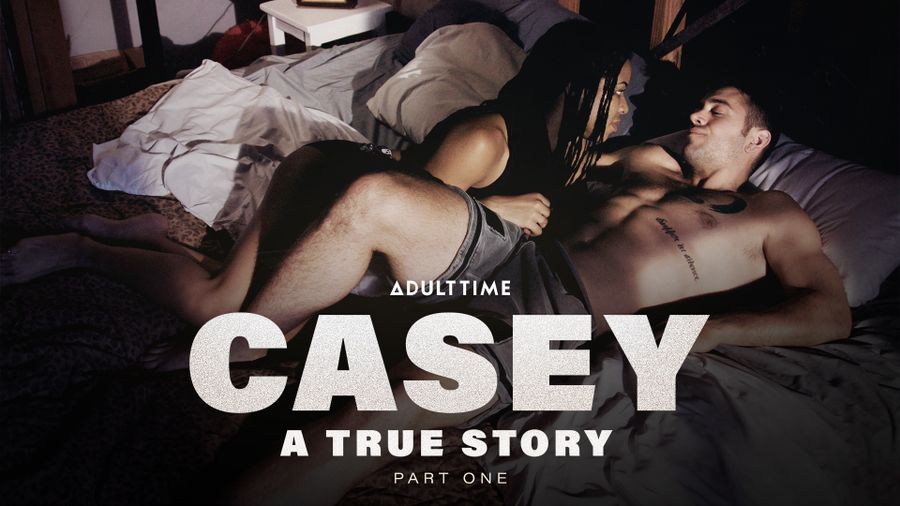 Based on the true story of award-winning adult performer Casey Kisses, this is an emotional and uplifting look at one trans woman's journey to become herself in the most unlikely of places. 
Cameron is a small town drifter who aspires to join the local biker club, but he has a secret. A 'coming of identity' story that shines an important light on the unique experience of transitioning and why sharing real stories is a first step towards overcoming real stigmas. 
For convent misbehavior:
Confessions of a Sinful Nun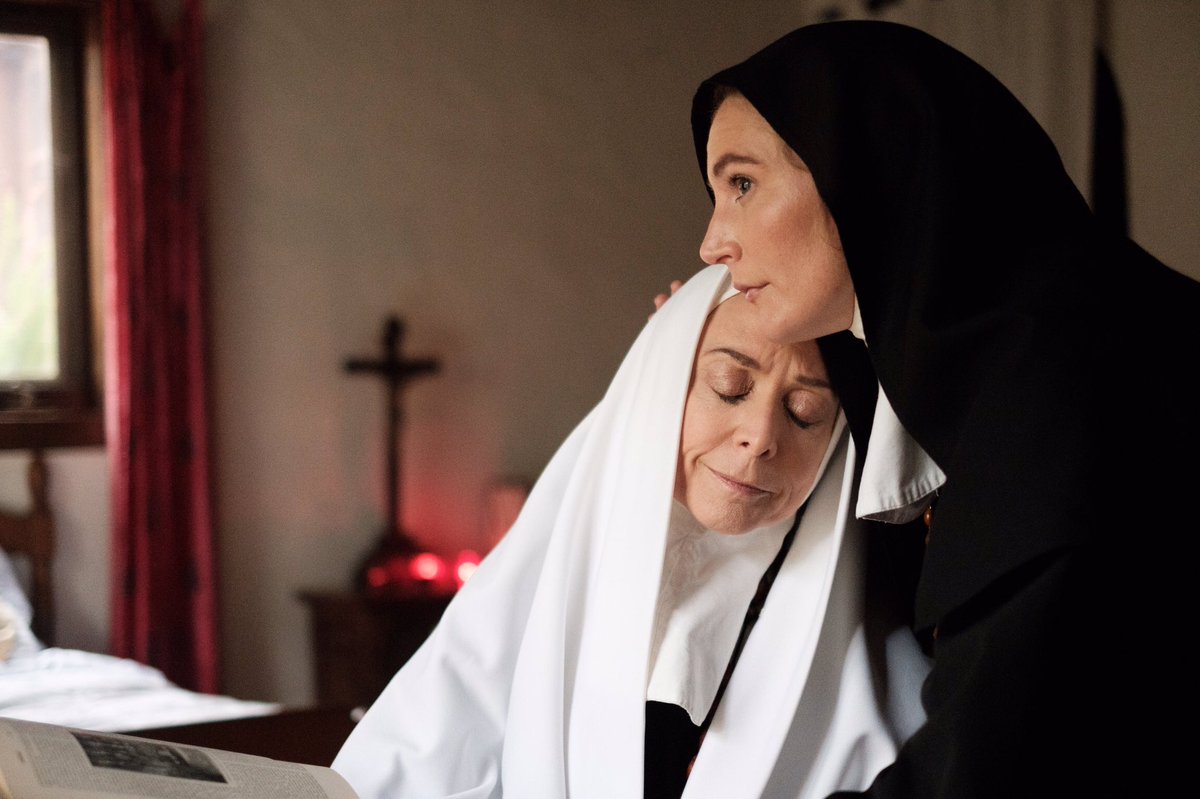 This movie follows the devout Sister Charlotte living with her other sisters in a peaceful convent. That is until Lily arrives at the convent and Sister Charlotte finds herself seduced by the temptation of another woman. She fights to suppress her sexual desire for women. A battle which is made even tougher when she witnesses other nuns succumbing to their carnal pleasures. Can she stay faithful?  
So there you have it, porn and storylines aren't mutually exclusive. We hope to keep watching and enjoying porn with story that keeps us hooked. 
---
60% of women are dissatisfied with their sex lives. We're on a mission to change that.
What if you didn't have to search to find a body that looks like yours, a sex act that turns you on, or a guided exercise that helps you tell your partner exactly what you've been craving?
What if YOUR pleasure came first?