The Best Trans Porn (That's Trans-Positive & Non-Fetishising)
Despite the rising popularity of trans porn — in 2021 searches containing the term 'trans' on Pornhub increased by 141% and views of the 'transgender' category grew by 23% — it can still be hard to find films that are trans-positive, non-fetishising, and made for trans folks. 
A lot of the mainstream porn tube sites have huge categories of trans and non-binary porn but it's clear that the films are made primarily for straight, cis men. From the derogatory or downright transphobic language used in the titles of the films to the portrayal of just one type of trans person (a woman with breasts and a penis) – it's clear that these movies aren't made for people looking for authentic t4t sex.  
As Jes Grobman wrote for The Establishment, "Even as trans women gain representation in pornography, in mainstream porn this is usually the result of the fetishization of trans women's bodies by cisgender men who want to experience "chicks with dicks." […] these films depict trans women as nearly universally straight and dominant, depicting a very narrow — and often unrealistic — range of trans women's sexuality."
Thankfully trans visibility in porn is increasing. And as viewers discover new ways of having sex through porn it's important to show a real portrayal of trans sex that is about more than fetishising their genitals. 
So, where can we find ethical and responsible porn with trans and non-binary people that isn't fetishising? We're rounding up our favorite trans performers, sites, and films that are made for trans folks' pleasure..  
Of course trans porn isn't just one thing, it exists across all porn genres — straight, lesbian, gay, kink etc. — and is watched by people of all genders and sexualities. This is just a small snippet of some of our favorite trans-inclusive and t4t porn.  
Some of our Favorite Trans Performers 
It's hard to create a list but these are a few of our faves.  
Natassia is the recipient of Lifetime Achievement honors from the Transgender Erotica Awards (TEAs). She is a multi-talented powerhouse who has pushed the boundaries for trans women in the adult industry. Check out her new movie Single Black Female from PansexualX, her first onscreen appearance following her gender confirmation surgery.
Trip is a multi award winning performer who works extensively to further understanding of issues involving transgender advocacy, adult work, body positivity, and general sexual health education. Speaking about working with mostly gay men to Advocate, he explains, "I am really happy how accepting gay porn performers are of trans men, as they realize that manhood is not defined by genitals but instead by personality and energy." Check out his OnlyFans for new content every day. 
Chelsea is a Dutch American filmmaker and performer for Trouble Films. She has regularly used her platform to challenge the porn industry on the use of transphobic language. In 2014 she became the first ever trans woman to be featured on Alt Porn site God's Girl and her work has earned her multiple award nominations. Check out her site Chelsea Submits for a range of BDSM scenes and movies. 
Beautiful blonde bombshell and multi-award winning performer, Aubrey has broken records for trans women in the industry.  Watch her in I Am Audrey, directed by Dana Vespoli. Combining backstage footage, penetrating interviews and hardcore sex scenes, this chapter in Evil Angels' prestigious series of documentary profiles shines a light on Aubrey.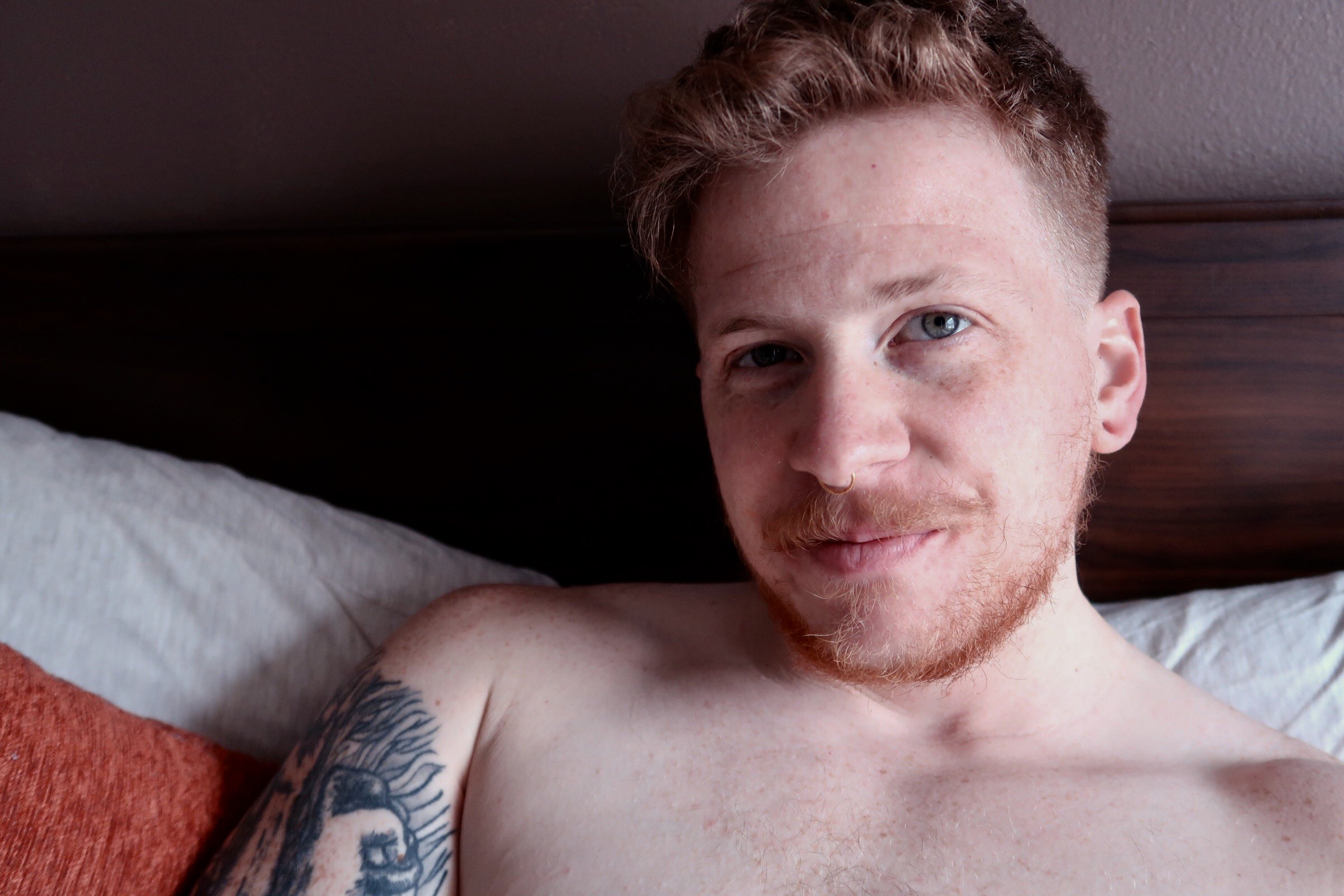 Describing himself as a "sweet, sexy, and sensual ginger trans man", Stevie Trixx started doing porn in 2018 and is proud to show off his body to celebrate the diversity of performers in porn. He has a Master's degree in Gender Studies and he likes to help people learn about trans folks, sexuality, and gender identity.
Our Favorite Trans Porn Sites 
Some of our favorite trans porn sites that normalize a wider range of transgender and nonbinary bodies, and fight against the industry's fetishisation of trans bodies.   
Foxhouse Films takes a feminist approach to filming hot sex by working collaboratively with their performers. They represent a range of sexualities, genders, and erotic scenarios. Check their movies out on PinkLabel.tv and start with Femmephilia – a femme foursome at it's best.
Headed by director Bree Mills, TransFixed has garnered industry attention for popularizing narrative-focused trans lesbian porn. Part of Adult Time, the films are highly stylized, erotic affairs with a cinematic quality that isn't easy to find on other adult sites. Check out the MUSES series which unveils the desires of favorite trans actresses. The site is all about inclusivity, sex positivity, and of course, the world's hottest trans sex. 
Created by queer porn icon Courtney Trouble in 2011, Trouble Films is proudly owned and operated by trans and non-binary sex workers. Watch The Trans Men of Trouble Films series with a six scene compilation of queer porn scenes starring some of our favorite trans men performers.
With a focus on narrative driven trans porn, TransSensual is a trans positive porn site from award winning director Nica Noelle. Watch and spot some of the top performers in the industry. 
Award-winning adult performer James Darling started this production company making hot trans men porn. FTM stands for female to male, though many performers identify simply as men or outside of the gender binary. FTM FUCKER seeks to create an environment where trans men's sexualities and bodies are celebrated in a respectful and affirming way by providing a glimpse into the vast universe that is trans male sexuality. Check out the movies on PinkLabel.TV. 
Our Favorite Trans Porn Films
Aside from the sites, there are also some great trans-positive movies being made by filmmakers for other ethical porn sites. These are some of our favorites: 
Two lovers on a date, exploring each other's bodies, and having sex the way they want to – free of the cis gaze. In this afterglow original movie starring Lex Valor (they/them) and Roxanna (she/her) trans sexuality is centered and celebrated. Directed by Maximus Skaff (he/they), this is t4t sex at its best. Watch it on afterglow.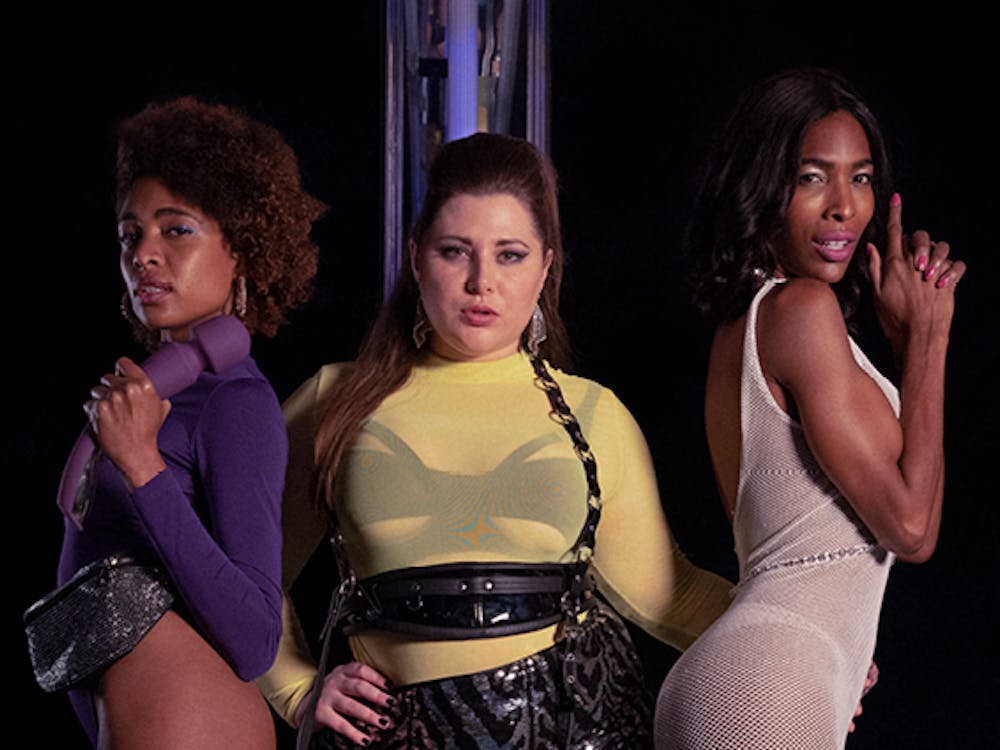 This movie broke history when it was nominated for XBIZ's Best Lesbian Scene for the first time a trans performer was nominated in a non trans specific genre. Luna Corazón, Natassia Dreams, Estella Bathory are three villain-fighting feminists who are taking action against selfish lovers, cat callers, and anyone who stands in the way of equal pleasure.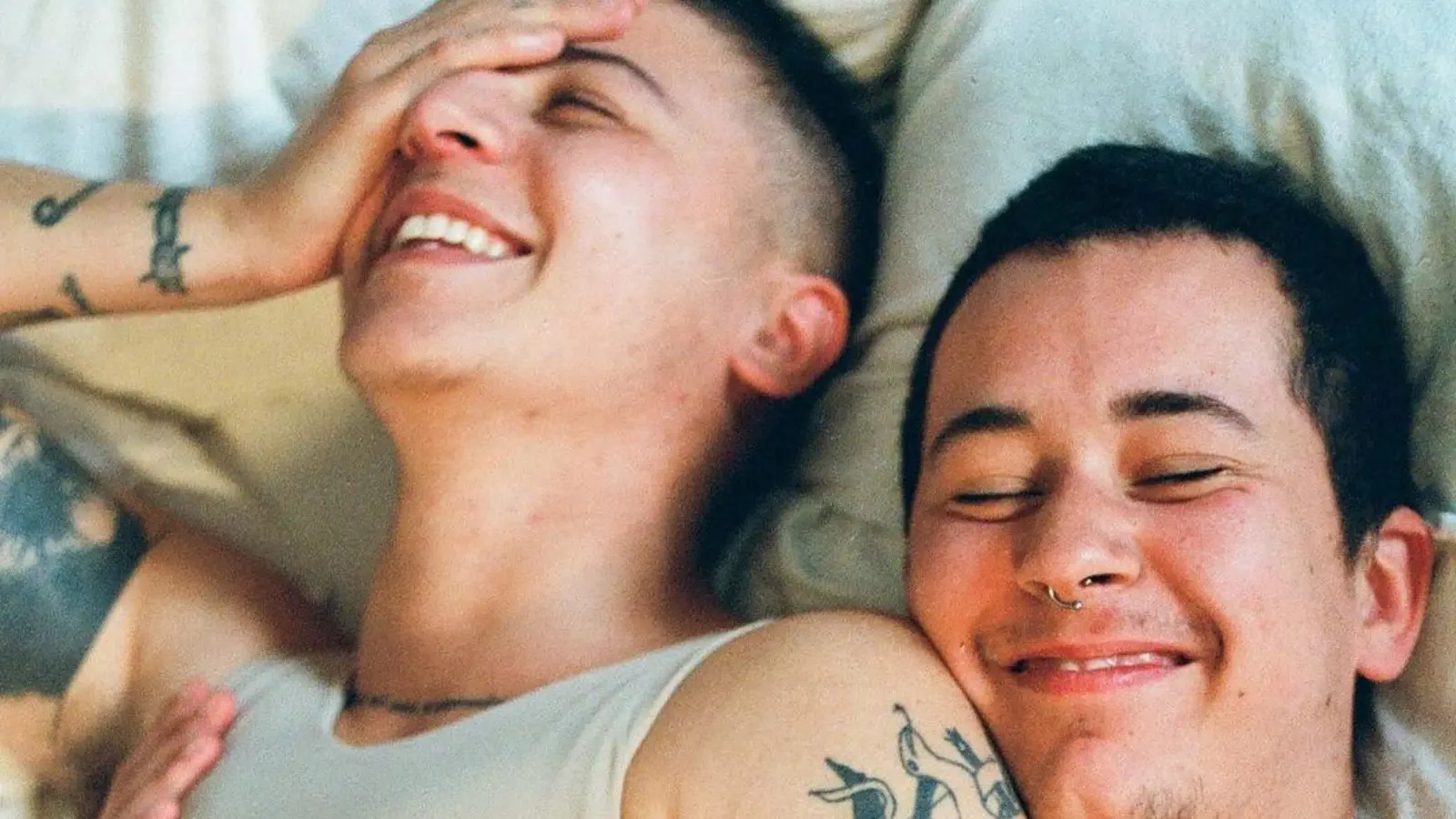 This trans masculine erotic film features two men having sex in bed, depicting the sexual fantasy of an unnamed narrator. A beautiful and simple portrayal of trans men having sex.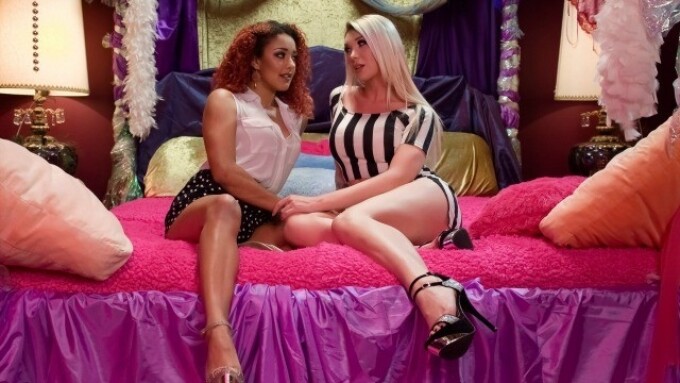 Each scene of this movie is based on the personal stories of the performers. Mona Wales selected the trans performers she wanted to use, who then were able to choose their own scene partners. There's also an exclusive behind the scenes documentary of the filming process, with some great interviews with the cast and crew.
jessica drake gathered three of the top transgender performers in the industry to create Wicked's first trans scene. Starring Aubrey Kate, Venus Lux and Domino Presley. The scene, titled "Beauty," is one of five scenes in jessica drake is Wicked, and is an orgy where everyone seems to have a very good time. 
---
60% of women are dissatisfied with their sex lives. We're on a mission to change that.
What if you didn't have to search to find a body that looks like yours, a sex act that turns you on, or a guided exercise that helps you tell your partner exactly what you've been craving?
What if YOUR pleasure came first?