Picture this: it's date night. You could hit up that new wine bar or see the latest Marvel movie. Or, you could watch something together at home. Something that brings you closer together and awakens new sexual ideas. But figuring out how to watch porn with your partner is intimidating if you've never done it before.
If the idea of watching porn with your partner makes you nervous, your feelings are completely valid. How do you start the conversation? What porn should you watch with your partner? What if they're not into it?
We created this guide to answer these questions.
Of course, there's no definitive right or wrong way to do it — you and your partner know what you like best! But we're here to help you get started, whatever turns you on.
Why should you watch porn with your partner? 3 benefits
According to a 2016 study, women who watch porn with their partners are more sexually satisfied.
Watching porn together — and talking about it — can help you unlock a world of fantasy, renewed excitement, and sexual identity you may not have explored with a partner before.
Porn can start a conversation with your partner about fantasies and desires
Have you wondered if your partner might have a sexual fantasy they've never shared with you? Or, have you had a dream about rope play or edging that you're not sure how to bring up? Watching porn with your partner can be a great way to get those conversations flowing.
You might be wondering if watching porn is better kept as a private activity. Sexual psychophysiologist Nicole Prause, PhD says that keeping porn-watching a secret from a partner can actually result in lower relationship satisfaction. On the flip side, even just talking about watching porn with your partner can help you strengthen your relationship.
So, if you've got a steamy movie night on your mind, bring it up. It might help you and your partner learn new things about each other. And it might make it easier in the future to bring up other sexy topics — from kinks to outdoor play.
Watching porn together can lead to better sex (really)
If you're feeling like sex with your partner has been lackluster lately, or you're anxious about not being able to cum, watching porn together could be your secret weapon.
First off, seeing clitoral stimulation in porn makes it more likely that you'll touch yourself during partnered sex — which means more frequent orgasms for you.
Plus, studies show that watching porn with your partner can improve your communication during sex. That means you and your partner can get more comfortable asking for what you want in bed.
Watching porn with your partner also helps mitigate what Prause calls the "desire discrepancy" between partners with differing libidos. So, if you've ever worried that either you or your partner is hornier than the other, a shared porn viewing experience could be just what you need to both feel sexually satisfied.
All these benefits not only bring you closer to your partner, but they help you want them more than ever before. What's not to love about that?
Porn can help you explore or validate your or your partner's identities
Have you gravitated towards queer porn, even if you've never been in a queer relationship? Or do you wonder what poly relationships actually look like in the bedroom?
If you're queer or questioning, watching porn can be a safe space to explore or affirm your sexual orientation — and share that experience with your partner. And if your partner is exploring their sexuality, seeing what porn they're into can help you understand them better.
Validation and sexy fun? Yep, you can have it all.
Should you watch porn with a partner?
It's understandable to be hesitant about bringing porn into your relationship. Here are some questions you can consider when deciding whether to watch porn with your partner:
Do you feel comfortable and safe with your partner?
Have you and your partner talked about porn before?
What has your partner shared about their past experiences with porn?
If you answered no to any of these questions, that doesn't mean you shouldn't watch porn with your partner. Of course, after reading this guide and answering these questions, you might be feeling conflicted. For instance, if your religious or cultural values make watching porn an uncomfortable experience, this activity might not be a fit for you and your relationship — and that's okay.
If your answers to all the above questions are a resounding yes, there's still more to consider before taking the plunge into watching porn with your partner. You might ask yourself:
What would you hope to get out of the experience of watching porn with a partner?
Is there anything that's important for your partner to know about your past experiences with porn? And vice versa?
Are there boundaries you both need to be aware of when deciding when, how, and what to watch?
This might be a great chance for some journaling. You might pull out your Notes app or a Moleskine and take a moment to carefully think through the above questions. Once you're done, you should have a better picture of whether you should watch porn with your partner — and what you'll want to discuss before you do.
Alright, ready to get to the fun part?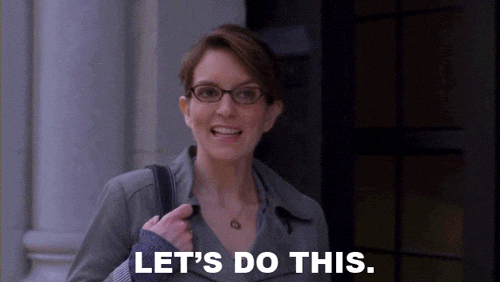 How to watch porn with your partner
Step one: explore solo, or brainstorm what you want to watch
Consider exploring different types of porn solo before diving in with a partner. (Need inspiration? We've got a quiz for you.)
New to porn? Try starting with a behind the scenes interview, so you can get to know the performers better.
Step two: talk to your partner
It's normal to be nervous about this step. But if you've read this far in our guide, believe us, you're so ready for it.
It can help to start the conversation in a place and time where you're both comfortable. You may be sharing aspects of yourselves you haven't shared before. So, you'll want to create an atmosphere where you both feel loved, seen, and heard.
A great way to start is by expressing your interest in watching porn with your partner. You can share why you want to watch together and ask about their boundaries, comfort level, and expectations.
Here's a list of questions to get you started:
Do you ever watch porn?
What have your experiences with porn been like in the past?
What kind of porn do you like or dislike?
Is there anything you need to be able to feel safe watching porn with a partner?
If we watched porn together, what would you want the experience to be like?
Should we do it?
Of course, however your partner answers, you'll want to respect what they say. They might be skeptical of porn or have had a bad experience with it in the past. Or, they might be all in.
In any case, listen to and validate their experiences and feelings. Respecting boundaries is sexy and important.
If your partner is skeptical, you can also ask open-ended questions to better understand where they're coming from.
Here are some ideas:
What was that like for you?
How do your past experiences with porn make you feel about porn now?
How would you feel about exploring this topic again in the future?
If your partner is open to continuing the discussion, consider sharing more about what you'd hope to get out of the experience. You can even read our ethical porn guide together, or ask your partner if they'd like to learn more about ethical porn made by women.
This conversation can help you learn more about your relationship and build upon your foundation of trust and respect. And, who knows, just talking about watching porn with your partner might make you both a little hot and bothered…
Step three: setting the scene
Once you've agreed on watching porn with your partner, you'll want to brainstorm the right environment. When and where will you both feel comfortable? Will you have the space to explore wherever inspiration takes you?
Having some tools (read: protection, lube, and toys 😉) on hand is definitely not discouraged.
Step four: lights, camera, action
When it's time to watch, consider suggesting a porn category or two to start — and ask your partner if they have anything in mind. Oh, and if there's a particular video you found earlier that you're just wet at the thought of showing your partner, definitely have that link saved.
Once you press play, be close to each other and talk about what you're seeing, express what turns you on, and let it inspire you. (Remember those props we mentioned?)
Step five: whatever happens next…
After watching porn with your partner, you might have sex. Or maybe you talk about what you just watched. Maybe you cuddle. Or maybe you keep the fun going by finding another erotic film to watch.
The sexy possibilities are endless.
Step six: aftercare
Wait, don't skip this one!
After you're done watching (or doing), it's nice to check in again with yourself and your partner. Did you like what you saw? What was the sexiest part? How did you feel about the kinks, body types, and sexual identities featured? Would you want to watch porn together again?
You may decide that watching porn with your partner isn't for you. But having this check-in at the end will set you both up to remember it as a positive learning experience in your relationship.
Or, you might end up having your sexy movie night turn into a regular thing. In that case, we're so excited for you!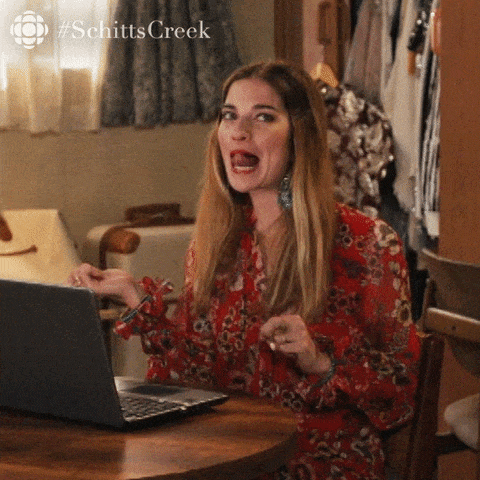 Porn to watch with your partner
Wondering where to get started? Know you want the porn you watch with your partner to be ethical, beautiful, and made by women? We've got you covered.
For the couple that wants to get turned on by sexy, successful communication and borderline worship of the female body.
Watch through a cracked door while Avery gives her man instructions on how to pleasure her. This kind of intimate connection is often overlooked and undersold in porn — and it might inspire you in how great communication can lead to your best. sex. ever.
Bonus: start with Lip Service: behind the scenes to get to know Avery and Oliver IRL.
Are you and your partner reuniting after time apart — or even watching porn together from a distance? U Up? is a great option for LDR partners who want to get inspired for how to spice up their own phone sex.
In the film, watch a long distance relationship heat up in a steamy FaceTime session. You'll be shocked with how hot things can get even from afar.
Have you and your partner ever watched a cooking video on YouTube and added a new recipe to your rotation? Imagine that, but with a romantic massage. In this video, Daisy Ducati instructs on how to give a proper rub down: from what oil to use to how to hit your partner's love points just right.
Plus, massages are a great way to build intimacy and trust in a relationship — so why not watch with a partner and follow along? You might learn a new trick or two.
How to Hook Up digs deep into hookup culture. Where do you find the right person? How do you get started? Set your boundaries? Even if you and your partner are happily monogamous, what you learn could inspire some steamy hookup roleplays…
For the more creative couple who love following a good narrative. (Trust us on this one.)
In Rubber, Kali and Maria explore a latex, rubber, and lubricated surrealist world in search of their missing strap-on. Immerse yourself in their sensory world — and consider bringing your own toys along as you watch.
If you and your partner are ready to dive into watching porn together, you've come to the right place. An afterglow subscription is your fast pass to the steamiest, most aesthetically pleasing, ethical porn out there.
We can't wait for you to get closer and learn about each other's desires as you embark on your porn-watching journey. See you on your next date night. ❤️